I got an oil change while I was at school today, how cool is that? The high school kiddos did it during third block, and even rotated my tires! Other than that, tomorrow is my last day with my PreK kiddos. So I'm gonna go make some cookies real quick before bed. But before that, I'll show you today's outfit and I'm going to share in awkward and awesome thursday, like Sydney from
The Daybook
. So here goes....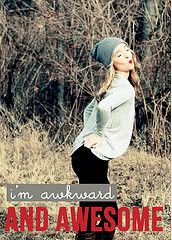 Awkward:
-The place where tags are on scarves.... when I tie it around my neck I feel like I have to hide it.
-I wore the same shoes all day, and somehow when I put them back on tonight to go to a friends house for Grey's they started rubbing on the side of my foot... which hurts now.
-Interactions with some kiddos parents when they drop them off and pick them up. Some of them are just in a hurry to go and I want to tell them what happened with their child that day.
-When my 4 and 5 year old girl kiddos are fighting over the same boy to be their boyfriend.
Awesome:
-Getting my oil changed at school, so I don't have to take it and wait for it while it gets done this weekend.
-My husband telling me to go to bed and he'll finish cleaning the house (since we have people coming to see it tomorrow)
-Taking a 3 hour nap today after school
-The 70 degree weather we had earlier this week!
-Sydney's idea for awkward and awesome thursday.... I promise my list will be better next week, but I'm in a rush to finish this and get to bed!!!!
Here's today's outfit:
Sweater, Pants, and Scarf: Peebles / Cami: Aerie / Shoes: BareTraps
Have a great friday!!!